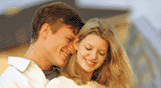 Sweaty palms, a racing heart, a quiver in the voice.
That's what we're about.
If you haven't got that feeling,
then you haven't met the right person ... yet!
You can place a personal ad for FREE or browse our database
of people looking for companionship, love, romance or friendship. You are sure to find that special someone who shares your dreams.